Further applications
ADMER™ resins are well-known for setting the market standards in terms of quality and efficiency!
ADMER™ resins are the missing link for your multilayer innnovations!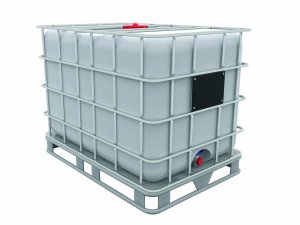 INTERMEDIATE BULK CONTAINER (IBC)
Co-extruded multilayer Intermediate Bulk Containers feature outstanding barrier properties for sensitive bulk material, like orange juice/cola concentrate or chemicals. As permeation leads to gradual changes of the filling products, intermediate bulk containers, with an integrated EVOH barrier, offer efficient and long lasting protection against quality loss during transport and storage. Thus, the shelf life of the filling is prolonged.
TYPICAL STRUCTURE:
PE/ADMER™/EVOH/ADMER™/PE
GRADE: NF448E
IBC - FEATURES:
Reliable permeation protection for the bulk material
Barrier against oils and greases
Barrier against solvents such as toluene, xylene, MEK, benzene
Protection against the penetration of gases such as O2, N2, CO2
Odour and flavour barrier Protects the filling goods from oxidation, vitamin loss and microbial infestation
Additional protection against light and UV radiation
Photovoltaic backsheet
To reduce the weight and costs of photovoltaic modules, functional plastic backsheets are used. Besides the reduction of weight, plastic backsheets offer good puncture resistance as well as a membrane for possibly emerging decompositions from the cross-linked encapsulant. Special ADMER™ grades have been developed to reach these sophisticated requirements.
Industrial Composites
ADMER™ can be used as compatibilizer for various types of composites. It is used to promote interfacial adhesion between materials that are otherwise immiscible, like wood and plastic.
WPC – wood plastic composites
CFRP – carbon fiber reinforced
GFRP – glas fiber reinforced